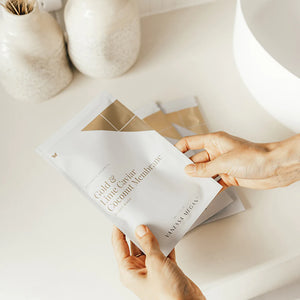 Colloidal metals are micro-particles of an element suspended in purified water, and they've been used in anti-aging, medicinal and healing practices for centuries. Colloidal Cooper boosts skin regeneration, stimulates collagen and elastin, helps reduces fine lines and evens skin tone. Colloidal Gold nourishes and protects the skin against early signs of ageing and is known for its ability to heal micro damage. Colloidal Silver is frequently used in hospitals as topical wound dressing as it has been shown to be antibacterial and promote healing, making it ideal for acne and damaged skin. It has been shown to help regenerate and...
---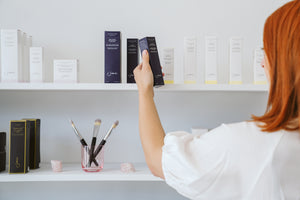 What is Clean Beauty CLEAN BEAUTY is an unregulated term generally referring to products that are "clean "or 'free from' harmful ingredient. Whilst having positive sounding connotations, it is still a good idea to make sure that the ingredients in the products you are using are actually beneficial to your skin. Even when a product is referred to as "CLEAN" it doesn't necessarily mean it is free from synthetic ingredients. This is why at Greenhaus Studio, we only choose organic, 100% natural, cruelty-free and vegan (not the same as cruelty-free) products. We also ensure these products are sustainably sourced, produced...
---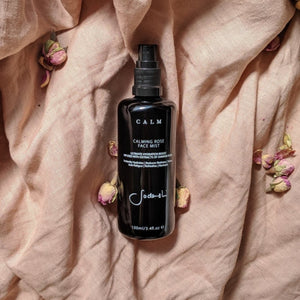 Calm Ritual - Spotlight on Calming with the healing powers of Rose A symphony of skin-soothing botanicals; Sandalwood, Chamomile and Damask Rose, this ultra-calming ritual is perfect for sensitive, irritated or reactive skin. Rose has been used for centuries for it's healing powers and aromatherapy.The aromatherapy induces a sense of calm, happiness and peace. To get yourself started... Our Calm Starter Ritual is for you. This includes the Sodashi Clay Cleanser with Sandalwood (150ML) and Calming Face and Neck Moisturiser (100ML) Your morning and evening ritual...Gently emulsify the Clay Cleanser with Sandalwood with wet fingers. Hold your hands over your...
---
• Low Tox • Natural skincare • organic skincare • plant based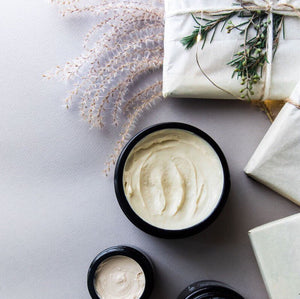 Support the immune system, the microbiome of the skin and connect with nature as part of your daily skincare rituals, free of chemicals, synthetics and animal products. Feel the difference as your skin absorbs the whole plant benefits of natural organic highly effective skincare.